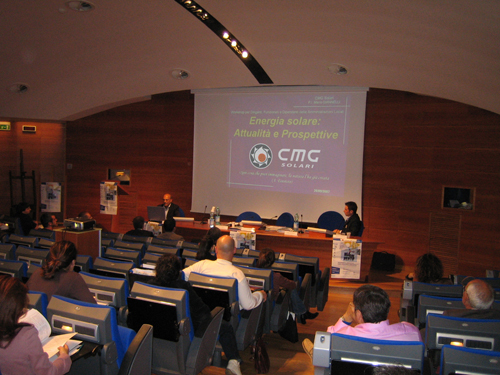 The technical knowledge of our operators is constantly updated through workshops held by professionals who have extensive knowledge of the sector.
The selection of cutting-edge technologies and superior quality materials, combined with a strong personal commitment from the company's members, allow CMG to constantly expand its advantage over the competition. Continuous improvement is an essential requirement to be successful and offer the most effective solutions.
360-degree training and continuous updating allow CMG to rely on highly trained and experienced personnel in the installation, assistance, and maintenance of solar thermal panels. Technical staff training, respect for the environment, suitable solutions for every need, these are our main requirements for competitiveness, professionalism, seriousness, and the image of CMG Solari.